"Gypsy" Arthur Robert Harper was a bank robber, serial rapist, mobster and serial killer.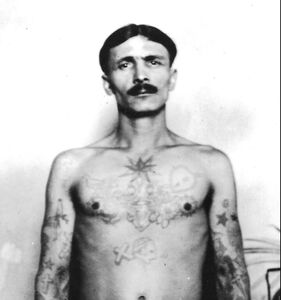 Background
Edit
Ironically, Arthur Harper, a career bandit, was born in 1882 to a father, who was a well respected Philadelphia policeman. Not much is known about his mother's early life, but when Harper was a teenager, his mother was sent to prison for murdering an acquaintance. His criminal exploits made him legendary, even to the point of local folklore. One story stated that Harper was born to his mother while she was still in prison, though that is not true. But the tale made for interesting reading, and many journalists published it without reservation. After his mother was sent to prison, his highly regarded father was left to raise Arthur, but he had little luck in bringing up the incorrigible boy.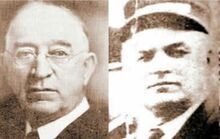 1899

Unspecified Date, Binghamton, New York

Harris Family (all survived)

Mother (Raped repeatedly in front of family)
Father (tied up, severely beaten)
Daughter (Also raped in front of the rest of the family)
Son (Beaten)

Unspecified Date, Binghamton, New York

Lakewood Family

Mother (raped and intended to kill; ultimately survived)
Son (strangled to death with tie)

1900

Unspecified Date, St. Louis, Illinois

Unnamed Grocer (severely beaten during robbery)

1918

Unspecified Dates, grand total of seventeen banks robbed, with the help of his gang.

1921

Unspecified Date, Jackson Prison

Roman Kubiak (jumped in mess hall and fatally stabbed)

December 11th, Marquette Branch Prison (no survivors)

Warden T.B. Catlin (stabbed numerous times, died six weeks later in hospital)
Deputy Warden Menhennett (slashed open stomach and pierced heart with knife)
Arthur (slit throat and decapitated)
Charles Anderson (Stabbed in the groin and through the ear into brain)
Community content is available under
CC-BY-SA
unless otherwise noted.