"Gypsy" Arthur Robert Harper (b. 1882) was a bank robber, serial rapist, mobster and serial killer.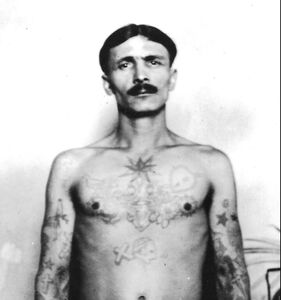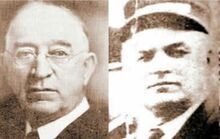 1899

Unspecified Date, Binghamton, New York

Harris Family (all survived)

Mother (Raped repeatedly in front of family)
Father (tied up, severely beaten)
Daughter (Also raped in front of the rest of the family)
Son (Beaten)

Unspecified Date, Binghamton, New York

Lakewood Family

Mother (raped and intended to kill; ultimately survived)
Son (strangled to death with tie)

1900

Unspecified Date, St. Louis, Illinois

Unnamed Grocer (severely beaten during robbery)

1918

Unspecified Dates, grand total of seventeen banks robbed, with the help of his gang.

1921

Unspecified Date, Jackson Prison

Roman Kubiak (jumped in mess hall and fatally stabbed)

December 11th, Marquette Branch Prison (no survivors)

Warden T.B. Catlin (stabbed numerous times, died six weeks later in hospital)
Deputy Warden Menhennett (slashed open stomach and pierced heart with knife)
Arthur (slit throat and decapitated)
Charles Anderson (Stabbed in the groin and through the ear into brain)
Community content is available under
CC-BY-SA
unless otherwise noted.