"I would just like a chance to get out and see the world before I go away for a long time,"

Seth T. Privacky was an American Mass Murderer and the leader of Privacky's Group. He killed 5 of his family members before being arrested, tried, convicted and killed in prison.
Born: June 2, 1980, Muskegon, Michigon
Assasinated: July 15, 2010, Muskegon Michigan (Age 30)
Goals:
Kill Entire Family (Succeeded)
Get Away With It (Failed)
Hoping for a chance of Parole (Failed Miserably)
Escape Prison (Failed Miserably)
Type of Villain: Sadistic Murderer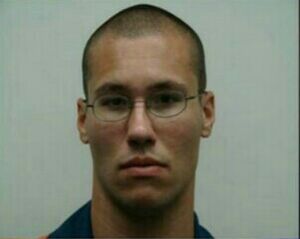 Trial and Conviction
[
]
In 1999, Seth Privacky plead guilty to 5 counts of 1st Degree Murder and was sentenced to Life in Prision without the possibility of parole. At the age of 18.
Assassination
[
]
Seth's Life came to an aburpt end On July 15, 2010, Seth Privacky was shot to death by a security guard in a failed escape attempt, with his death ruled irony and karma by the press. He was buried in an unknown grave and many people saw his death as payback for the murders of his entire family. Asta Lavista, Privacky.
Victims
[
]
1998

November 29th, Privacky Household Massacre, Muskegon, Michigan.

Linda Privacky, 49, (mother)
Stephen Privacky, 50, (father)
Jedediah, 19, (brother)
John Privacky, 78, (grandfather)
April Boss, 19 (Jedediah's girlfriend)